Voice® launches a complete redesign of its digital platform.
The new Voice® platform is up and running.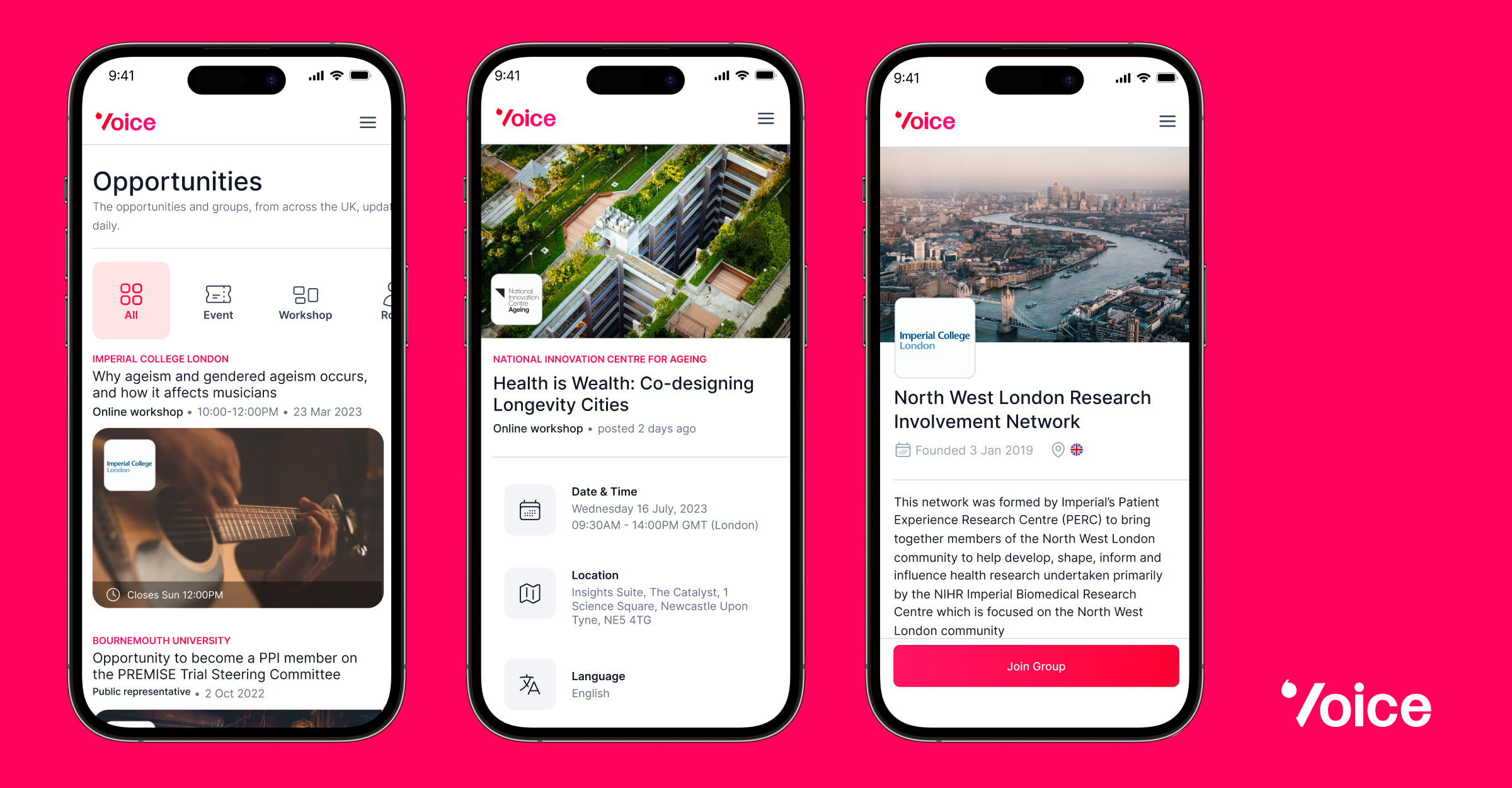 Voice® launches a complete redesign of its digital platform – enabling more of us across the world to work together, quicker and faster,  to create and deliver imaginative and radical ideas to help us all live happier, better, longer lives.
Gill, longstanding Voice ® member shared why research and innovation needs to become bigger and bolder. She said:
"Things are too slow. Same old, same old. I want radical. I want to see 'wow!' ideas. People want a quantum leap forward — we deserve that."
We agree and we are ready to go.
Co-designed with Voice ® members of all ages and backgrounds, the new Voice ® platform is now ready for tens of thousands of people across the world to connect together. With incredible opportunities to get actively involved in a wide range of research and innovation projects that will help us, and millions of others, live healthier, happier, longer lives – now and in the future, now is the time to have your say and have your Voice ® heard. Together we can take that quantum leap.
Join us: https://voice-global.org/
Be a part of shaping your future and influence how we can all live happy, healthier, longer lives.  Join the thousands of people who are already actively shaping their future on the all new Voice ® platform. We are ready and on the journey with you.