Smart Stuff : Creating the Future of the Internet of Caring Things (On Tour).
Our Smart Stuff Workshop travels to Whitley Bay.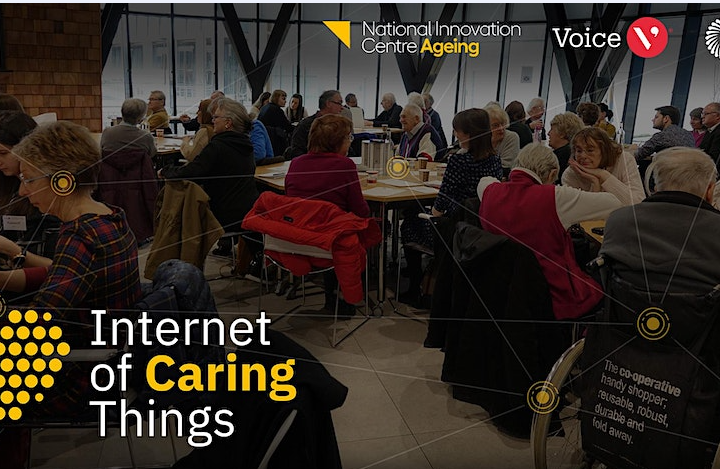 Smart Stuff : Creating the Future of the Internet of Caring Things (On Tour)
The Internet of Caring Things team warmly welcomes businesses in the North of Tyne Region to join our third cohort as we take our Smart Stuff Workshop on tour to North Tyneside's iconic Spanish City where once again we will introduce businesses to providers/suppliers and importantly end users to explore:
How can businesses create data-driven products and services that aid consumers' most important needs and wants?
What are people's unmet expectations and aspirations around hardware and software innovation?
And how can we create a more 'caring' future together?
In this workshop, we invite participants to identify and explore the current challenges that businesses and other stakeholders in the North of Tyne region should address within the Caring Things sector.
Together, citizens and businesses will be able to develop design insights about care and data-driven technologies that will help people live better lives, as well as solutions that will be beneficial to your end-users and stakeholders.
This is an opportunity for eligible businesses to ensure your products are designed 'with' your target market not 'for' them, in order to create and build cross-collaborative relationships enriching your product or service's lifecycle development.
Tickets are limited and are already selling out so if this workshop is of interest, we welcome you to sign up as soon as possible.