| By georgelee
NICA partners with EMOTIV to leverage human emotion in the design of cities of longevity.
NICA has partnered with neuro-informatics company EMOTIV to explore the connection between emotions and longevity through technology.
Following the launch of our City of Longevity® toolkit, which aims to provide global cities with a new framework for promoting healthy longevity, NICA is excited to announce that it is working with EMOTIV to actively involve people in the design of better cities, services, products and experiences.  
The partnership will be formalised under a high-visibility pilot project called 'Project City Vibes', which will see NICA harness the potential of EMOTIV's groundbreaking smart headphones, the MN8, to measure brain activity (EEG) in the real world while minimising the impact on user experience.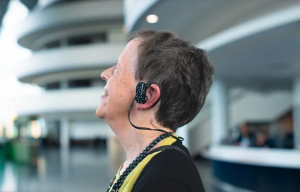 EMOTIV is one the world's most trusted neurotechnology companies and has advanced the measurement of mental states with its machine learning algorithms. EMOTIV systems use AI to translate the EEG data measured from the MN8 smart headphones to provide real-time metrics on stress, attention, and cognitive load. 
As part of Project City Vibes, NICA will deploy the MN8 to collect the cognitive responses of residents and tourists in specific urban and cultural settings, gaining a deeper understanding of how people respond to diverse stimuli throughout their environment.  
The project will capture critical data to inform two of our core programmes – the Internet of Caring Things and the City of Longevity® – providing tangible information about how cities and organisations can become proactive promoters of the longevity of citizens and customers via day-to-day touchpoints.  
The insights uncovered by the project will be transformed into a series of tools and recommendations for policy makers and industry, potentially revolutionising the way we co-design meaningful and enjoyable experiences.  
Professor Nic Palmarini, Director of NICA, said: "In today's society, there is a growing realisation that wellbeing and health are not limited to the absence of disease or discomfort but encompass a broad sphere of internal and external factors. 
"This partnership with EMOTIV will help us understand the impact of architecture, art and culture on the cognitive state of residents and tourists, providing a critical dataset from which we can formalise our toolkit and recommendations for civic and cultural leaders who are committed to building healthier communities."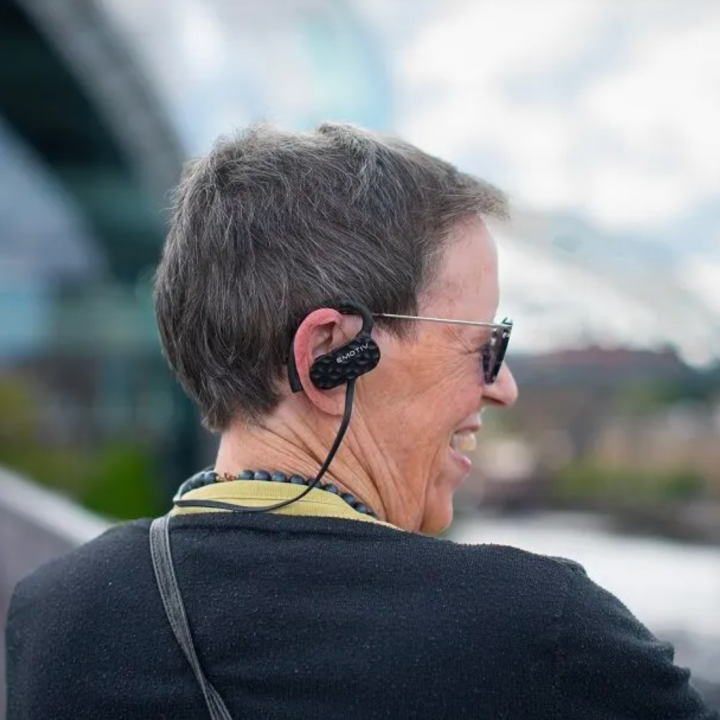 Project City Vibes will be piloted over a two-month period, using EMOTIV's cutting edge technology to collect, analyse and interpret crowdsourced data.  
The pilot will position Newcastle upon Tyne as a test bed for measuring citizen experience and engagement, demonstrating the importance of "good vibes" in terms of wellbeing and longevity.  
Sage Gateshead has signed up as a strategic partner of the pilot and will open up access to the award-winning international music venue for the NICA team to put EMOTIV's innovative technology to the test. 
Abigail Pogson, Managing Director of Sage Gateshead, said: "Each year, we welcome hundreds of thousands of visitors from a diverse range of backgrounds and it's incredibly important to us that they have a positive experience because Sage is for everyone. 
"Working with NICA on this pilot will allow us to better understand how people feel when they come into the centre, and we look forward to learning more about how we can support healthy ageing and longevity through our wider delivery." 
NICA hopes the pilot will serve as a foundation for future research and development, enabling cities to continually refine their approaches and offerings to meet the evolving needs of residents and visitors.   
Kim Old, Chief Commercial Officer of EMOTIV, said: "The correlation between cognitive health and environment has been documented in countless studies across decades of research. Project City Vibes is an exciting first step toward using brain data-driven insights for building more responsive, adaptive and human centred city infrastructures.   
"In partnering with NICA and Newcastle upon Tyne, we'll be able to identify how the cities in which we live and work contribute to our cognitive health and well-being and apply that towards changes that promote a healthy future."