| By georgelee
Read the City of Longevity Brochure from the Inaugural Conference 2023
This publication encapsulates the essence of the groundbreaking ideas, insights, and discussions that led to the City of Longevity conference. It's not just a collection of words; it's a vision for the future for our cities around the globe.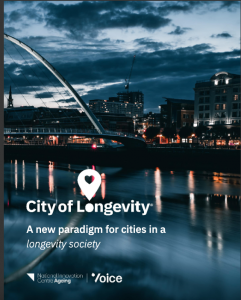 The City of Longevity conference gathered some of the most brilliant minds in various fields from around the world to envision a city where every resident thrives and lives a fulfilling, extended life. This brochure distills the visionary ideas that were discussed into an inspiring and actionable document.
You can explore the City of Longevity brochure here.
You can get in touch with us at info@cityoflongevity.org