| By Charlotte Nixon
Taking gita to Good Morning Britain
Gita hit live TV once again today (26th January 2022), with ITV inviting us onto their hugely popular breakfast show, Good Morning Britain.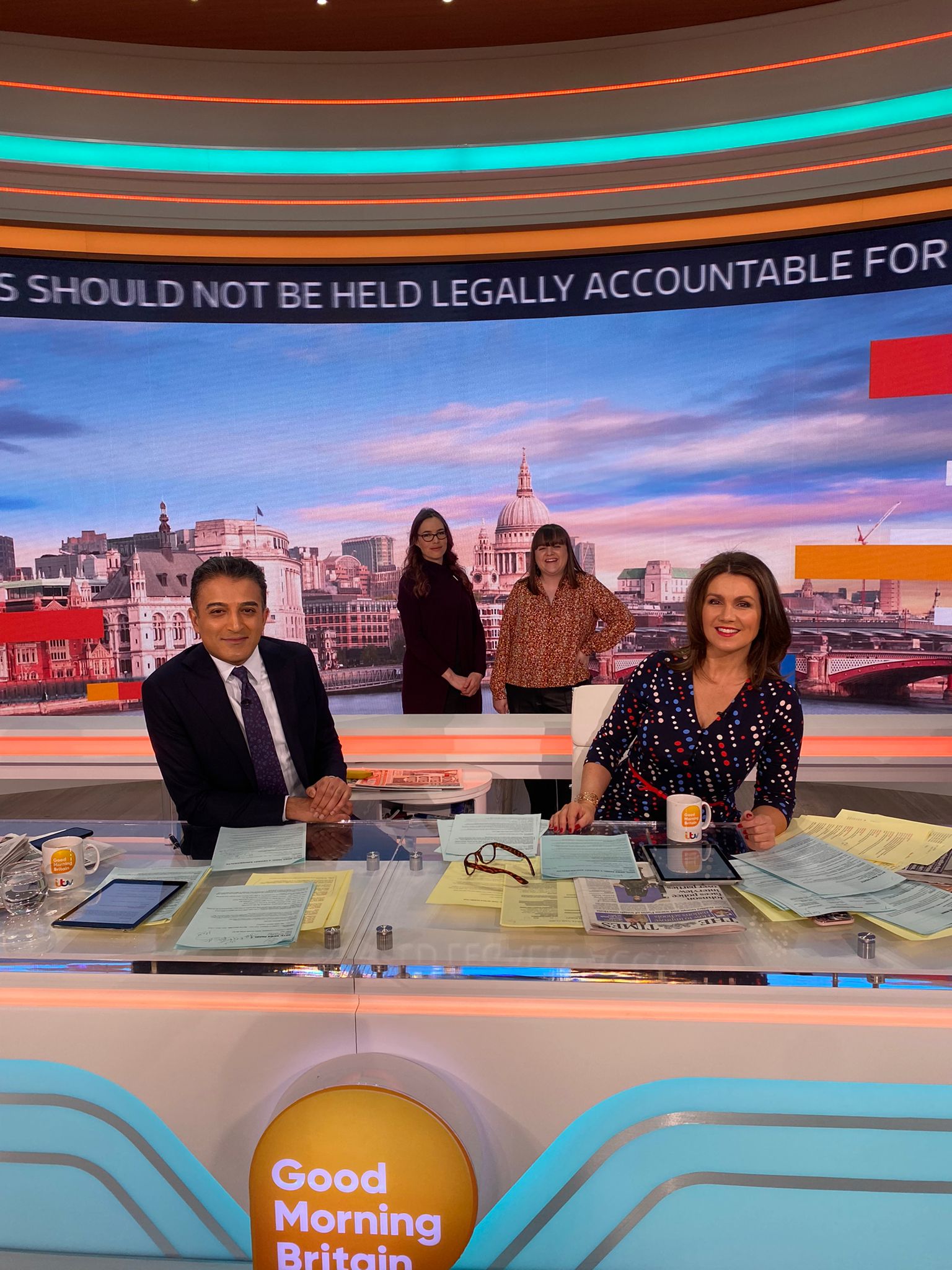 Huge thanks to Good Morning Britain for having us on the show this morning to celebrate our partnership with the Design Age Institute (Royal College of Art) and our collaborative work with gita, who we're sure needs no introduction by now!
Our Designer in Residence Roseanne Wakely and Communications Specialist Charlotte Nixon were on hand to assist the filming and to explain to ITV how we're testing Piaggio Fast Forward's gita with older adults, particularly how gita can promote pedestrianism and mobility, prevent social isolation, and support healthy ageing.
Based at the Royal College of Art, the Design Age Institute has a mission much like our own: to help people age happier and healthier. The gita project is one of their current Pathfinder Projects, which are designed to develop commercial viable products and services that will enable individuals and communities to maintain an active and joyful life at every age.
To be invited onto a breakfast show of such magnitude as Good Morning Britain is a huge step forward for the project, our partnership with DAI, and for normalising the use of innovative and forward-thinking technologies by older people, a demographic who are so often overlooked in this space.