| By Catherine Butcher
Welcoming SymPhysis Medical to our Insights Suite
It was a pleasure to welcome SymPhysis Medical to our hub of innovation, The Catalyst, recently for the first testing phase of their prototype catheter device.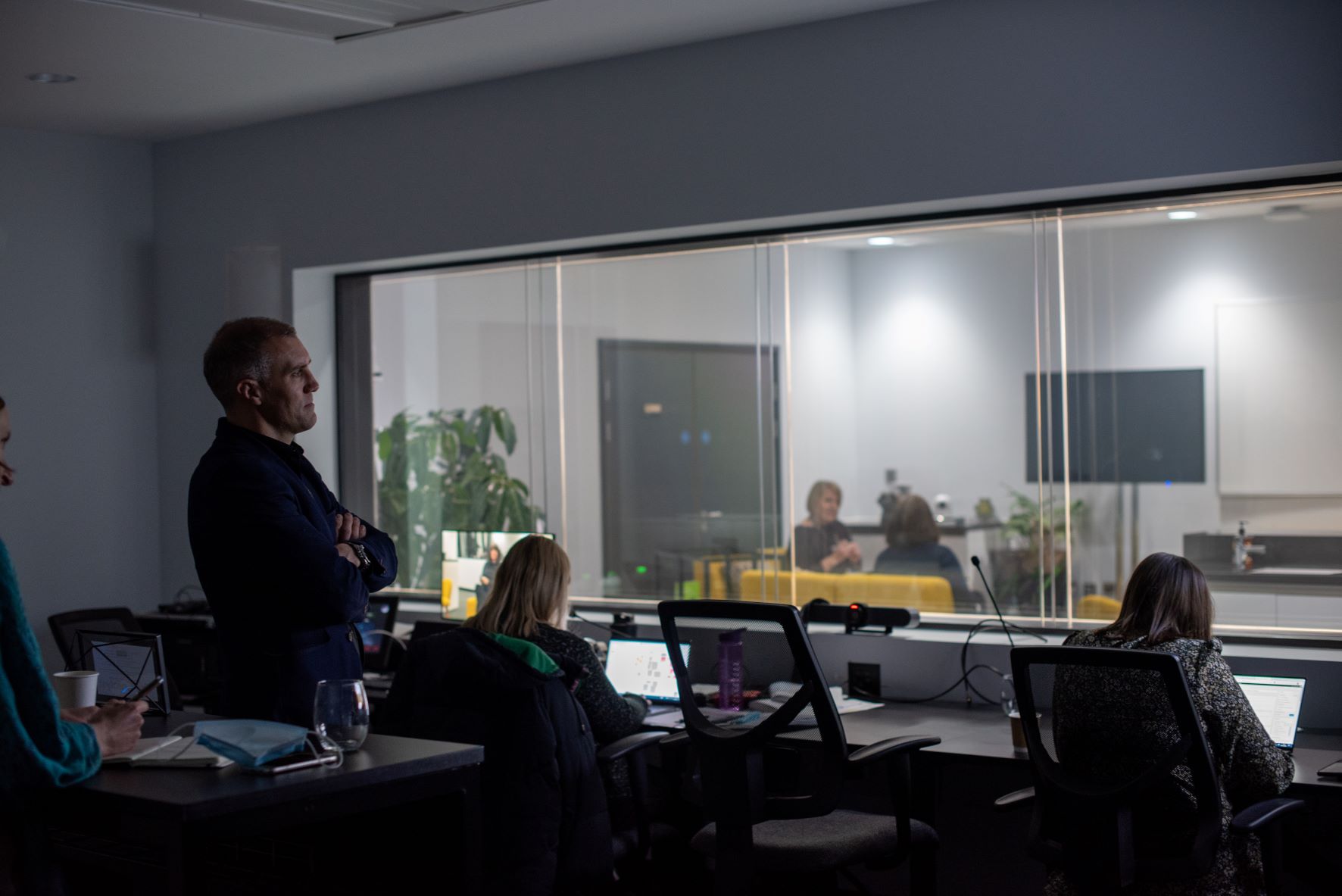 This innovative device will have a major impact on improving quality of life for palliative care patients affected by a condition known as 'fluid on the lung'. The device will allow patients to remain active and mobile by enabling them to drain fluid themselves at home without the assistance of health practitioners or the need for GP or hospital appointments.
We hosted the product testing in our state-of-the-art Insights Suite, where SymPhysis Medical were able to observe our VOICE® members interacting with the device and sharing their insights about its design and usability. The candid feedback captured on camera will contribute to improvements to the design in next stage of the device's development.
Unique to the region, our testing facility boasts a two way mirror, in-built microphones, 360-degree panoramic cameras for 4K video recording, plumbing and kitchen facilities, a customisable room layout, and access to communal breakout spaces – an incredibly valuable resource for clients like SymPhysis Medical.