NICA's 'Flip The Script' installation is awarded a prestigious People's Award at London's Design Biennale.
An honour to receive an award voted for by the public.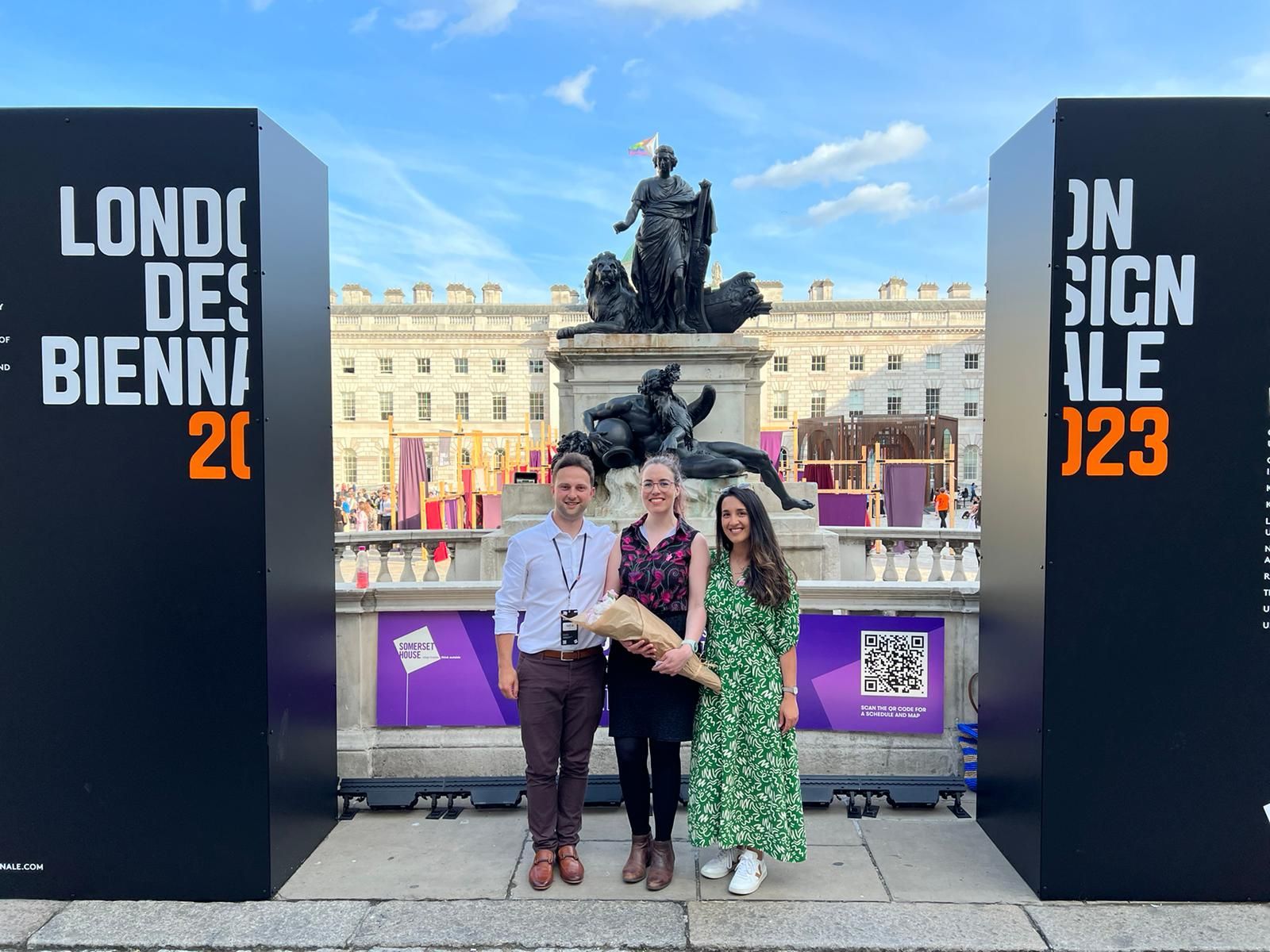 Prestigious People's Award
We are thrilled to announce that our art installation, "Flip The Script," has been awarded a prestigious People's Award at London's Design Biennale 2023.
Recognition.
This recognition holds special significance as it was voted for by the thousands of people who visited this year's Biennale at Somerset House in London.
"Flip The Script" is a testament to the power of collaboration and the extraordinary wisdom and insights of 'ordinary' people. This award means so much to the team at NICA and Voice®, as we put people at the heart of everything we do. It was designed with the invaluable input from our Voice® community — a growing global community of extraordinary, ordinary people of all ages and backgrounds who are our co-innovation partners at NICA.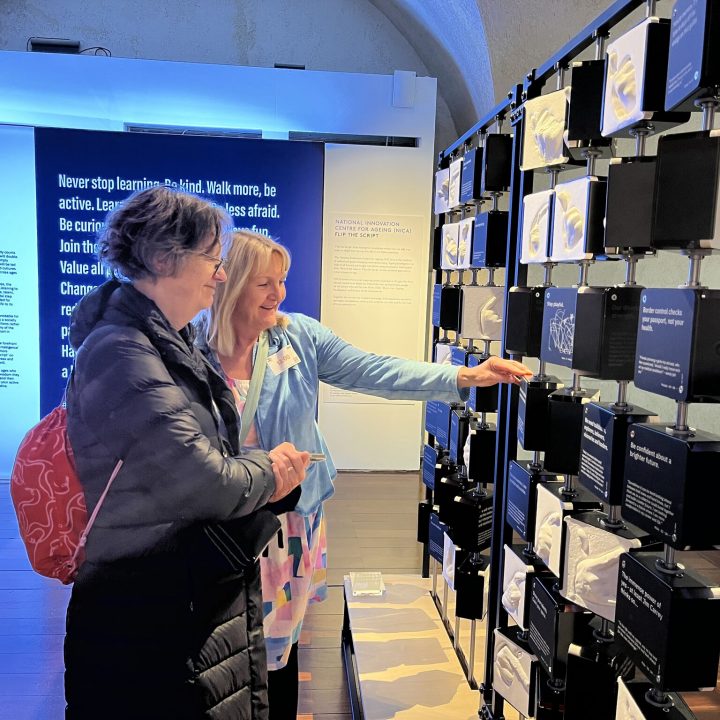 When we started this project we wanted to create something that would reflect our collective hopes and dreams and offer a platform for unheard voices. And it has achieved so much more than that. Thanks to the inspiring stories of our Voice® community, we have been able to engage with hundreds of people from all walks of life, spanning different ages and nationalities during our time at The London Design Biennale 2023.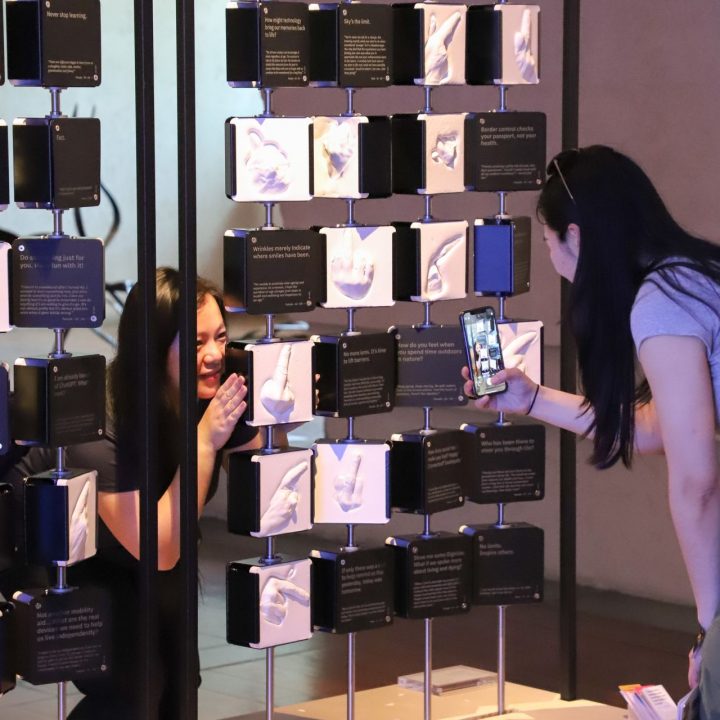 Challenging the Status Quo.
The engagement and interest in "Flip The Script" symbolises our determination at NICA to challenge the status quo and rewrite the narratives that govern our lives. We are deeply grateful to everyone who has contributed to this project, and we hope that "Flip The Script" will continue to inspire and provoke conversations that pave the way for a more inclusive and compassionate world, where we all live long, fulfilling, and joyful lives, as we take the installation around the world.
If you would like to join Voice® and have your voice and wisdom be part of the conversation in how we shape the future of longevity, you can find out more at voice-global.org/.
A huge thank you to the wonderful team at London Design Biennale for making this such a memorable experience.