Jim Edwardson
Emeritus Professor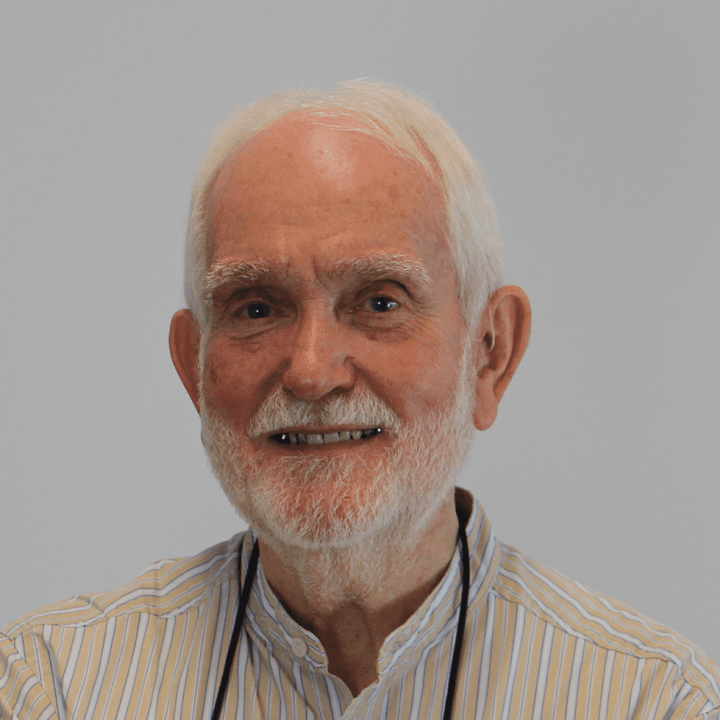 "Before leaving home for Ph.D. studies in 1963, I was discussing the project with my parents – both of whom had left school at the age of fourteen. Mam was having difficulty grasping a detail, and Dad intervened – "Don't worry about us understanding all your work, son, just remember our taxes are paying for it." I've thought about his comment ever since: public engagement isn't just important for good research, or good business, it's a part of social justice."
Jim is Emeritus Professor at Newcastle University, where he has worked for over forty years.
While his research has focused on neuroscience and dementia, public engagement has always been a key part of his activities. He was involved with the Alzheimer's Society from its early days and was chairman of the Newcastle branch when it launched carers support groups and daycare facilities. Nationally, he is an elected Vice-President of the Alzheimer's Society and is still active. Jim also served as the first chair of the North East Regional Forum on Ageing when, together with Lynne Corner, they co-founded the public engagement platform which became VOICE. He was chairman of Newcastle University Retired Staff Association (NURSA) from 2019-2022 and remains on the NURSA Steering Group, working with its members to shape a partnership with NICA and VOICE that can harness the intellectual capital, experience, and networks of retired university staff for the common good.
Previously, Jim was Director of the MRC Neurochemical Pathology Unit at Newcastle, supporting a team internationally recognised for its work on neurodegenerative disorders, particularly Alzheimer's Disease and dementia with Lewy bodies. In 1994 Jim also became founding Director of the Institute for the Health of the Elderly (later renamed The Institute for Ageing and Health) – the University's first cross-disciplinary research institute. This involved a major partnership between the University and NHS Trusts, and the bringing together of over 120 clinical, basic, and social scientists working on ageing and chronic ill health and disability in older people. The Edwardson Building, opened in 2008 on the Campus for Ageing and Vitality, was so named by the University in recognition of Jim's visionary leadership.
Email: jim.edwardson@newcastle.ac.uk
Our People
We deal with ageing and longevity. So we deal, first and foremost, with people - their relationship with society, the economy, politics and innovation. Our background is as diverse and holistic as the subject we deal with requires. This is us. Nice to meet you.